At CompuConnect we believe that referrals are the greatest form of flattery. If you know someone who is worried about any aspect of their business technology, do them a favor and put them in touch with us.
Simply refer any company with 5 or more computers to our office for a FREE Computer Network Assessment (a $997 value). Once we've completed our initial appointment with your referral, we'll send you a $25 Amazon gift card as a thank you, on the spot!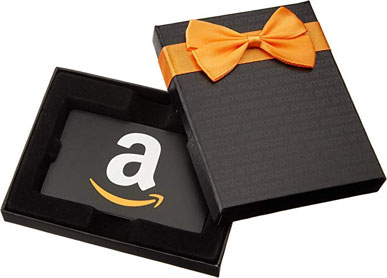 But that's not all…
When your referral signs a contract with CompuConnect, we'll give YOU the new customers first month's service fee.
That's correct - if your referral signs a contract with CompuConnect and they have 20 computer users, then we'll send you $3,000! Not your company. Not your boss. YOU!
I also want to point out that I will be 100% respectful of your associate's time and wishes. I will personally be the one to have the meeting and will not harass them in any way, or do anything that might damage your relationship with them, and our relationship with you. You have my word on that.
As one of our valued customers, you already know the benefits you get from our services:
Sleeping like a baby - we take care of your technology 24x7
Increased productivity - less downtime translates into more work time
No more worrying about security - we protect your data and your network
Enjoying more time for yourself - maximize your quality of life
By recommending partners, associates, or professional contacts, you can help them enjoy worry-free IT and reap some rewards for yourself.